Hide Interests
These codes will hide the interests section on your
myspace 1.0, or myspace 2.0 profile. You may want to
hide your details section as well.

GET STARTED:
Hide Interests
Instructions:
First you need to know whether you are using myspace 1.0 or myspace 2.0, and then you can paste the codes.
Myspace

1.0

Paste the following codes into your about me section.
Myspace

2.0

Paste the following in the CSS section under customize profile.
OR (
you can use this instead

)

Go to customize profile, hover over your interests section, and click delete module.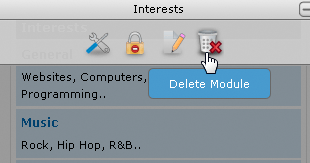 Click yes to confirm deletion of your interests, they can always be added back.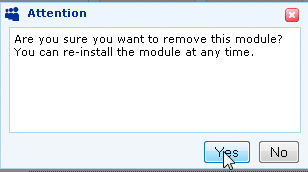 What's hot on MySpaceGens.com?