Finding an Image URL
Are you getting boxes with red X's in them instead of
the picture you wanted? This tutorial will help you get the correct image URL for your pictures. It's very easy to do!

GET STARTED:
Finding an Image URL
Instructions:
Click the name of the browser you use, and then simply follow the instructions for getting your image URL.

If the browser you're using is not listed, please follow the instructions under Internet Explorer.
Go to the page where the picture you want is located on the internet.
If the picture you want is on your computer, and not on the internet, you need to upload it first.

Hover over the picture and then right-click it so that the menu appears. Then click "properties".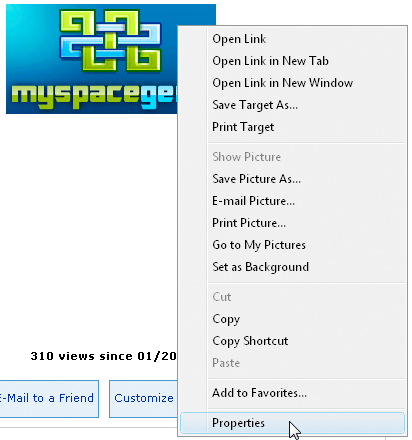 In the properties menu, highlight the entire "address/URL", right click, and the copy it.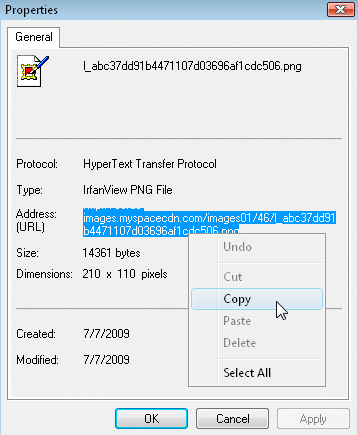 You can now paste the image URL into the generator or code of your choice!
Your image URL should start with http:// and end with .gif, .png, .bmp, or .jpg.

What's hot on MySpaceGens.com?