Hide Last Login
The codes below will allow your to hide your real last
login, and allow you to customize your city, age, and last
login.

GET STARTED:
Hide Last Login
Instructions:
First you need to know whether you are using myspace 1.0 or myspace 2.0, and then you can paste the codes.
Myspace

1.0

Paste the following codes into your about me section.
Myspace

2.0

Paste the following in the CSS section under customize profile.
OR (
you can use this instead

)

You can make some of your infromation marked as private instead of hiding it.

Go to customize profile and hover over the section with your age, sex, and location in it.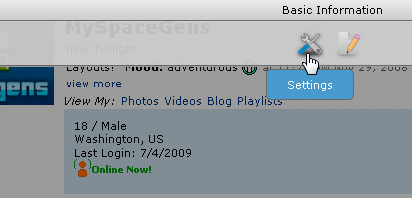 Click on settings in the box that appears, uncheck the boxes you want private, and click apply changes.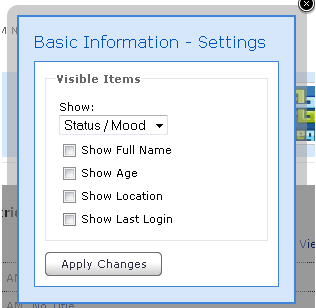 What's hot on MySpaceGens.com?